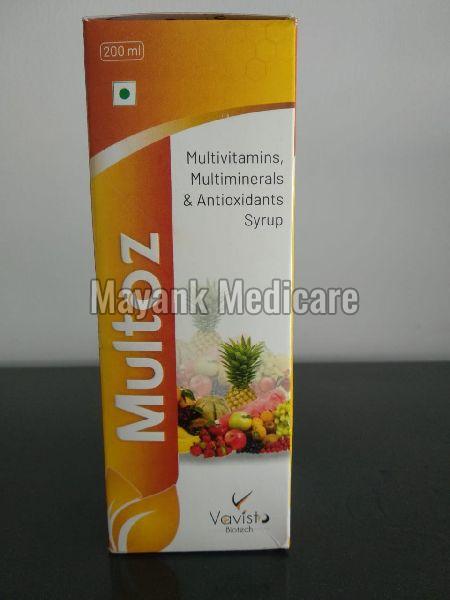 Bringing on balance is important in your everyday life. Probably most of you try hard to sleep well, eat right and exercise more! No one wants to take the stress and tries to avoid its existence. Struggle hard to do all these. But sometimes, after making your best effort, you need a boost. You need to main your good health for battling poor sleep, stress and nutritional deficiencies which are common partners of your busy life. This is when you remember the supplements. They come into the scenario to fill those nutrient gaps. Hence, most of you look into it as your everyday help for multivitamin deficiency.

Do multivitamin supplements actually work?
Various lab tests and study results have proved the fact that yes, multivitamin supplements can help in increasing your wellness. The combination of vitamin D and calcium is needed for improved bone health. Folic acid helps in reducing birth defects. The group of vitamin B's increase in energy level and also benefits neurological tasks. Magnesium eases the body. Antioxidants prevent cancers. Zinc and vitamin C benefits the immune system. And, this is not all, in fact, a brief to the huge benefits that multivitamin supplements have to offer.
According to studies, most people lack in consuming sufficient fruits and vegetables in their daily life. Hence, they remain lacking in iron, fiber, vitamin D, potassium and calcium majorly. Also, higher intakes of added sugar into the diet become a reason for lacking in essential micronutrients such as vitamin A, C, E and magnesium in the body.

Multivitamin supplements – is it all you need?
Everyone has unique body types and different health needs. Thus, health can never have a one-size-fits-all mentality. Hence, multivitamin tablets and syrups cannot all fully address health anxieties like sleeplessness, exercise regaining, and poor digestion. A few examples of supplements that can support health are omega 3 fatty acids (lowers triglycerides level) and garlic (lowers high BP).
But it is important to find the right supplements of multivitamins for your health and body type. The process may be time taking and tedious. But contacting a supplier of Multoz multivitamins syrup can help you. Example – consumption of 5-HTP and an antidepressant together can lower serotonin levels in the body.
Added to that, some multivitamin supplements can offer negative reactions if consumed with prescribed medications and can even lead to serotonin syndrome. Try Persona's Algorithm for making a better choice of supplements.

Best types of multivitamins & supplements:
If you are a regular sufferer of sleeplessness, stress and energy loss or you unable to lead a balanced life, start thinking of taking quality multivitamin supplements in your everyday life.

Look for multivitamins which are –
• Free from allergens
• Natural
• Tested for its purity level
• Your body can easily absorb it i.e. highly bioavailable
• Contains no additives, artificial colors and fillers

All the manufacturers of multivitamin supplements will encourage you to buy their products but go with the explanation of why their products are better. You can safely contact any Multoz multivitamins syrup supplier as this brand produces essentials that are required for your body's growth and regulation.
This entry was posted on July, 21, 2021 at 14 : 18 pm and is filed under Syrup. You can follow any responses to this entry through the RSS 2.0 feed. You can leave a response from your own site.